"An image can only be captured once, it's unique, a one-off, a totally individual moment in time. It's an intimate relationship between the subject, the camera and the artist"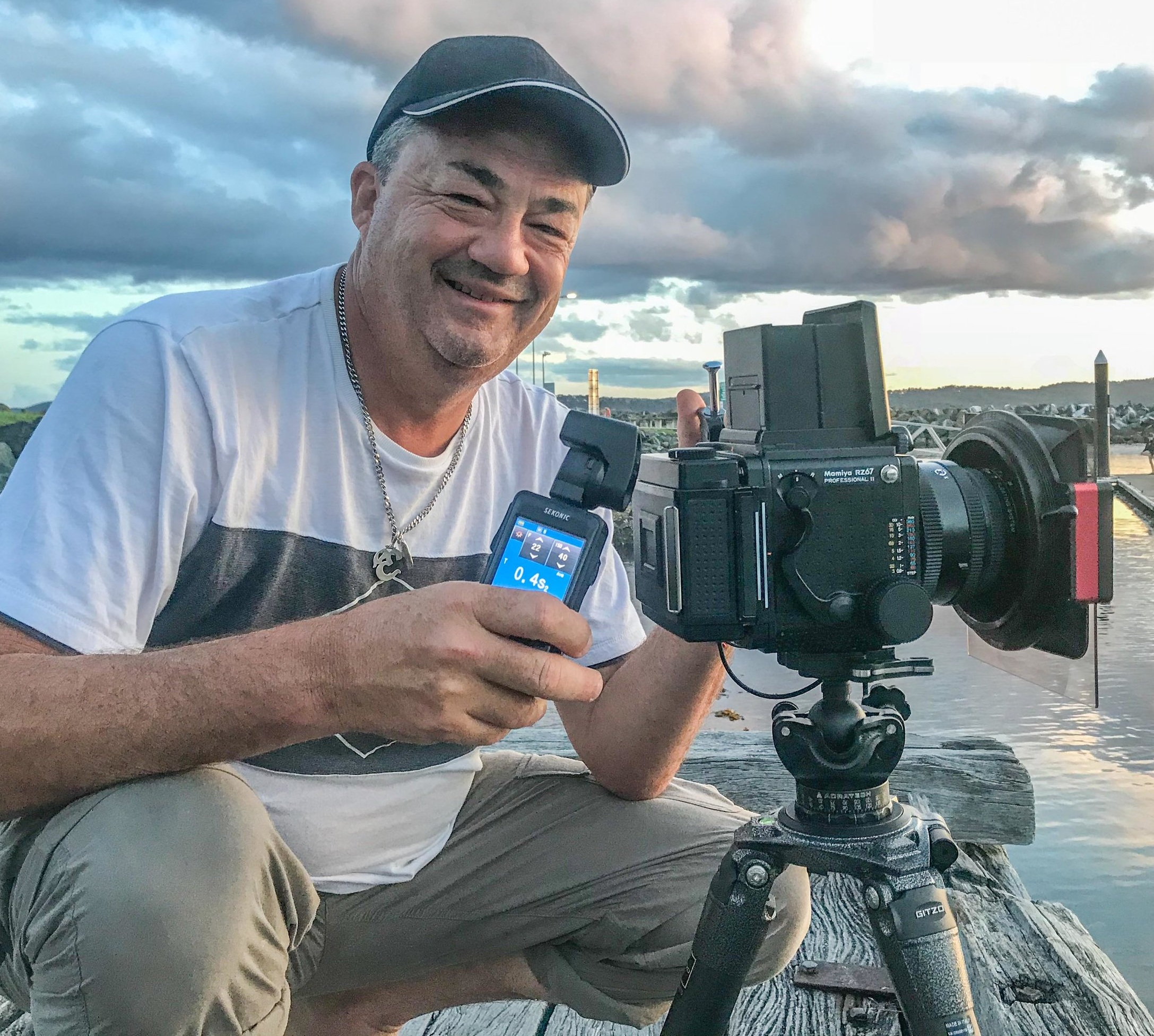 I have been working with cameras since I was 13. Learning my craft on film, I was drawn to the art of capturing nature that was all around me on the northern beaches of Sydney and up in the rich and ancient landscapes of the surrounding National Parks. With a natural love of the outdoors, I hiked, kayaked sailed, did anything to get to remote locations and try to capture the raw beauty of the area. I always had a camera with me.
While on holiday in 2006 I discovered the Sapphire Coast and not long after I made it my home, settling in Eden.
I fell in love with this region. Such indescribable natural beauty is found here. With what was now 33 years of learning my craft I took the plunge, invested in top flight Nikon gear and turned my love of photography into my profession. I began to create my first collection of fine art images, working almost exclusively along the coastline of Eden, Merimbula and Pambula.
I continued to learn, to develop my skills and build on that intimate relationship between camera, subject and artist.
Now at 54, I have refined my craft to a point where I actually went back in time, electing to create my latest body of work on a 25 year old medium format film camera. Shooting on film has been a fascinating journey of rediscovery.
During the winter of 2018 my wife and I traveled extensively up the east coast of Australia. We visited the beautiful Daintree in Far North QLD and then took a fascinating journey home via south west QLD. We visited Lightning Ridge in NSW and finally headed down into the Snowy region of NSW, thus enabling to us to create an entire new body of work. This new work was all created on medium format film.
My work is a never-ending journey of discovery that often sees me in the wilderness on my sea kayak, exploring areas of coastline not often seen. When not on the coast I will be with my gear exploring the ranges behind Canberra, or further afield to Australia's inland.
We will continue to travel, and at every turn create new, and exquisitely beautiful work.
"At every shoot I give over and above to my craft, seeking at every opportunity to find perfection, that rather lofty goal perhaps only achieved by the one Jonathan Livingstone Seagull" (Phill Small )